Discover our traditional french salted pie with tomatoes and Cannery Gonidec's canned tuna.
Ingredients | Traditional french salted pie with tomatoes and canned tuna
Ingredients
Discover the difference with yellowfin, skipjack and white tuna.
1 pastry
4 big tomatoes
3 spoon of mustard
Herbs
Salt & pepper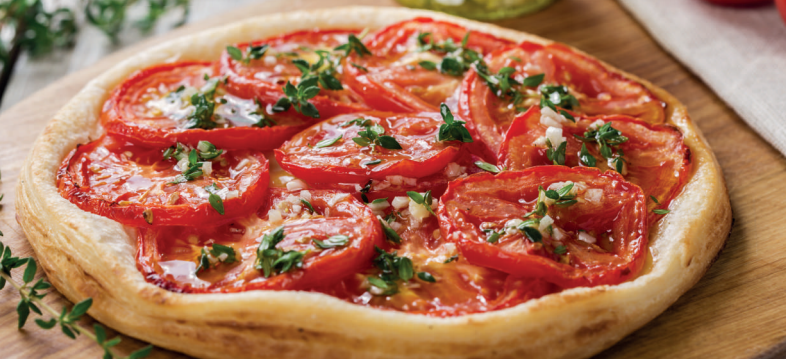 Cooking steps:
Pre-heat the oven to 180° C / 356° F
Place the pastry in a pie dish and prick with a fork
Add mustard on the pastry, then the drained and crumbled tuna
Cut the tomatoes in slices and add it on the tuna
Cover the preparation with herbs, salt and pepper
Bake for 45 minutes
Discover all our canned tuna that are your best ally to revisit dishes from all over the world.