Boutique de France for Gourmet importers
In 2020, the creation of Boutique de France comes from the minds of two French entrepreneurs, passionate by their industry: Jacques Gonidec and Loïc Hénaff, French Foreign Trade Advisors or CCEs.
Their visions, open to the world, initiate this unique and mutualized export platform thanks to many in communs ;
Members of Produit en Bretagne*
EPV label, put in place by the French State to reward French firms for the excellence of their traditional and industrial know-how.
Bretagne RSE 26000 certified, French CSR label created for the members of "Produit en Bretagne*" network.
Boutique de France aims to export French fine food delicatessen for appetizer time and to put forward the French "art de vivre" worldwide.
*"Made in Brittany" – Association, network of companies promoting Breton know-how and responsible values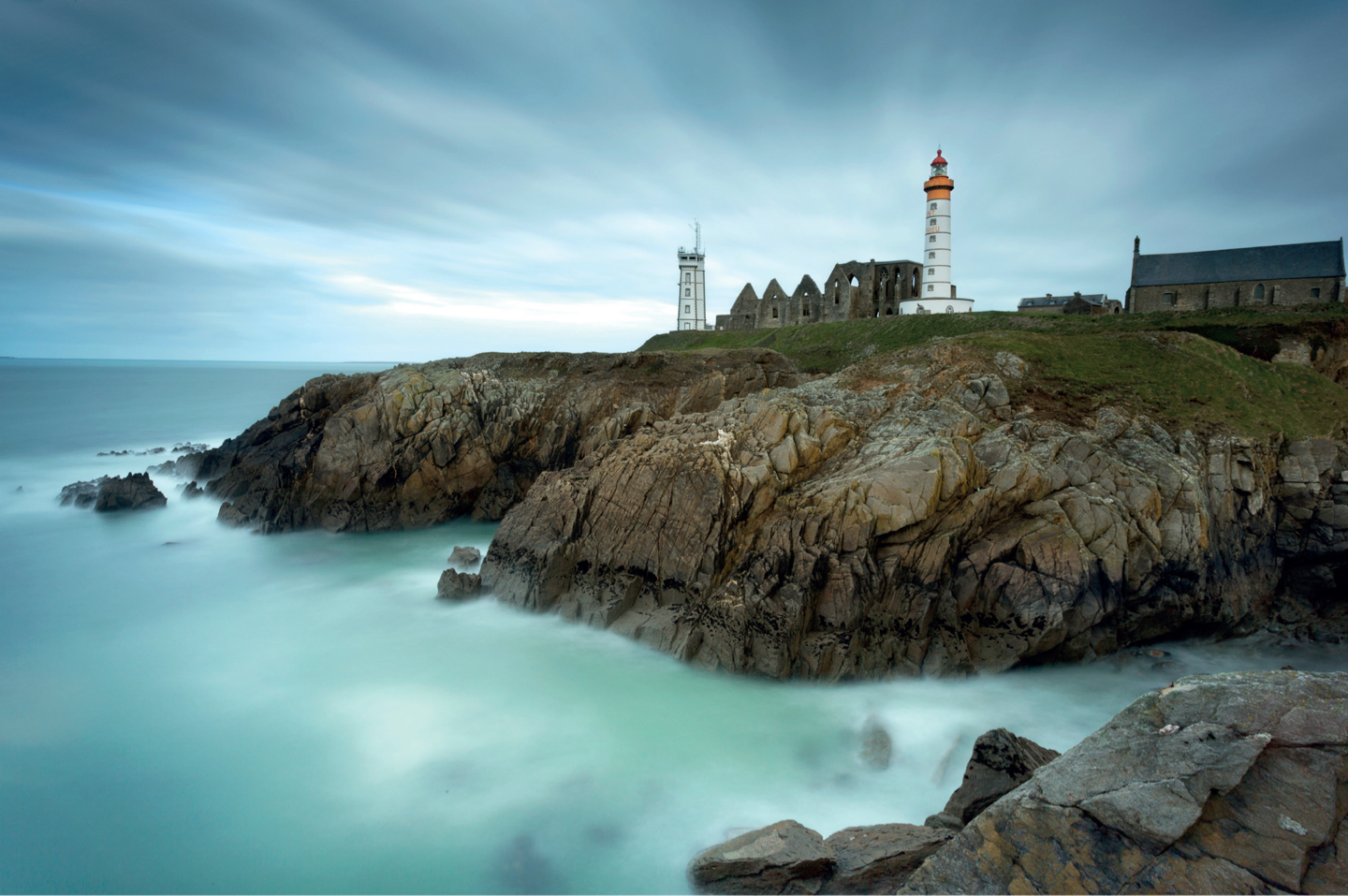 Hénaff Company
Jean Hénaff, the founder, Corentin, Jean-Jacques and then Loïc: four Hénaff generations
have successfully headed the company since 1907, all equally dedicated to ensuring the
company's long-term sustainability, and also to promoting regional development and
respect of the environment.
Its significant production and quality commitments has allowed itself to create long-term
relationship such as its 100 year of relationship with the French Navy or historitical French fine food importers.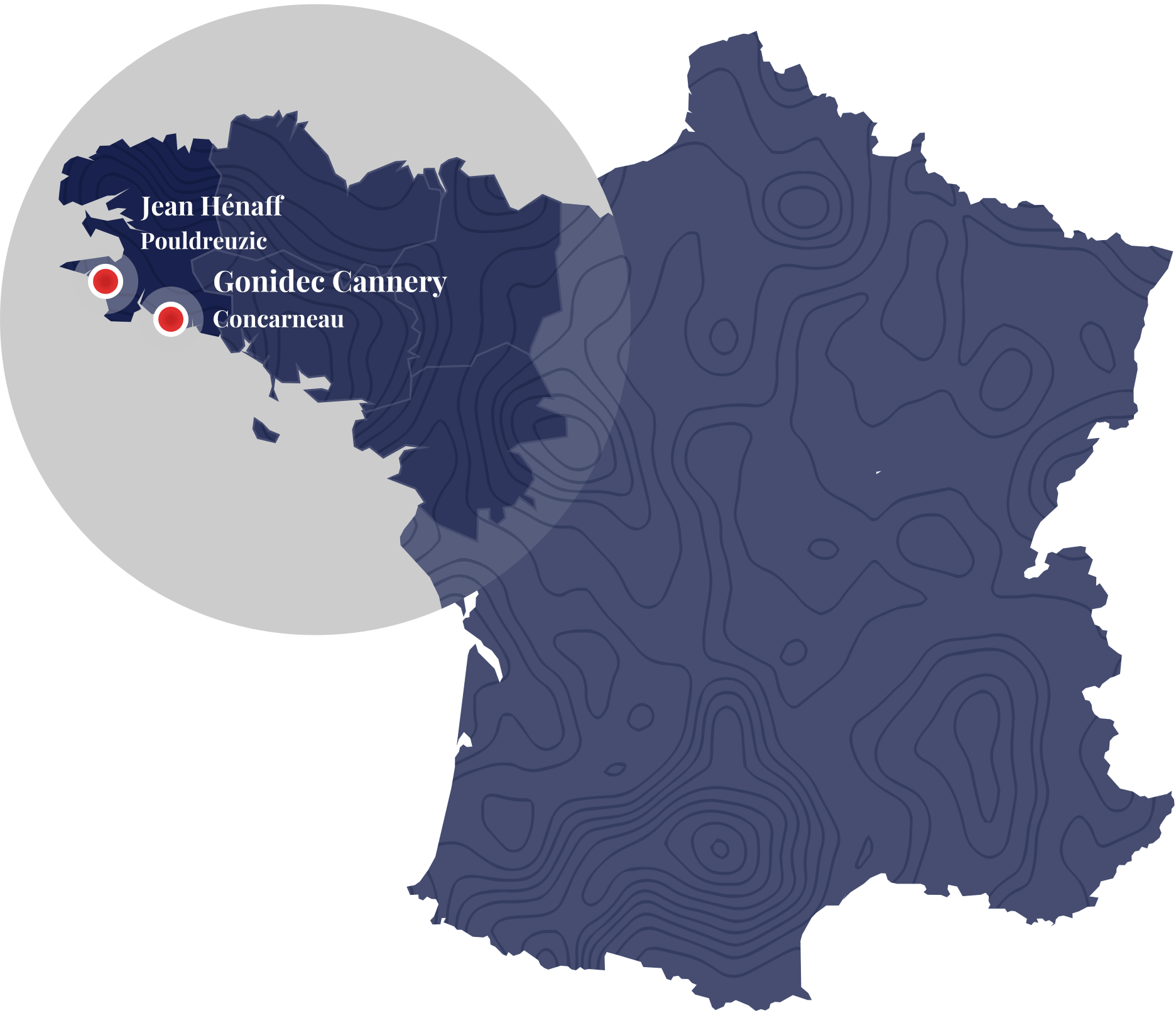 Creation of the firm
At the beginning, when the company has launched its cannery, it aims to sterilize and preserve vegetables, from local farms. This way, local farmers found a way to market further their vegetables production.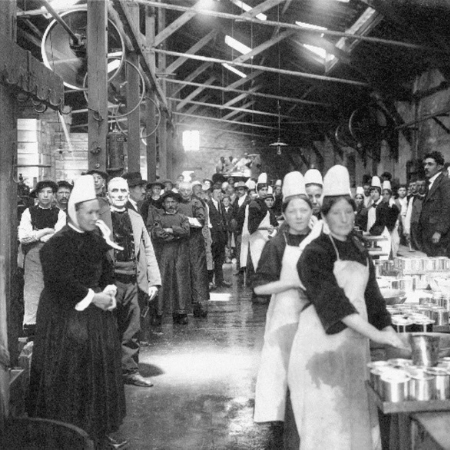 Launch of the famous Hénaff Pork Pate
Icon of our company that has remained the same since 1915, when Jean Hénaff himself has decided to diversify its offering in producing meat products to compensate the lack of activity in winter. Over the years, the factory has played a significant role in the improvement of the farmer's and inhabitant's living conditions.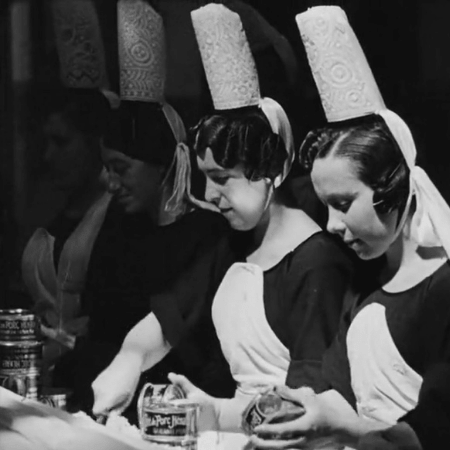 Begin of the export activity by Mrs Ginette Hénaff
During the 70's up to the 2010's, Mrs Ginette HÉNAFF, the former export director has spent lot of time and energy to develop the brand and promote our products worldwide. Her dedication and passion have created a reliable relationship with a great network of importers and allowed the firm to fulfill specific certifications such as USDA's.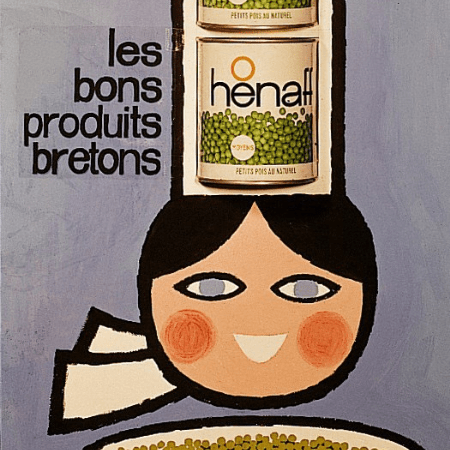 Award of the "Water Management in the Industrial Sector"
In 2007, the Loire-Brittany water board awarded Jean Hénaff this distinction, in the category "Water Management in the Industrial Sector".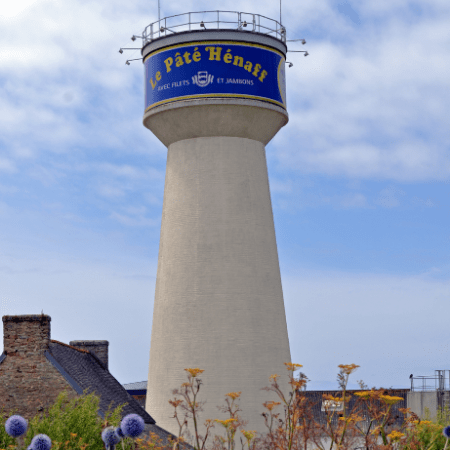 USDA certification is renewed to offer its products again in the USA
Jean Hénaff is one of only two French companies able to export meat based products in the United States of America.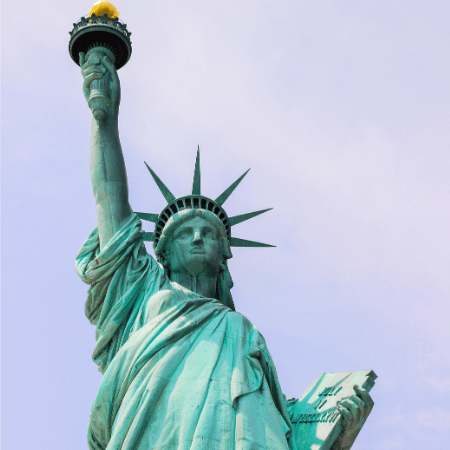 Spaces Exploration
The company formalizes its partnership with Chef Alain Ducasse and CNES, as part of the Special Event Meals program, which provides astronauts at the International Space Station (ISS) with exceptional meals.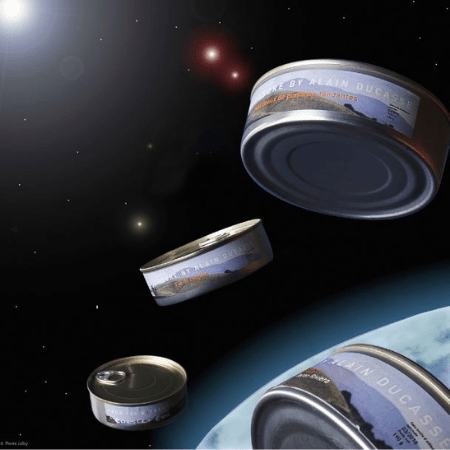 Award of the Food Sustainable Manufacturing in France
Jean Henaff has been awarded thanks to its sustainable strategy and actions made through "Be good 2030", that represents Hénaff CSR values and commitments.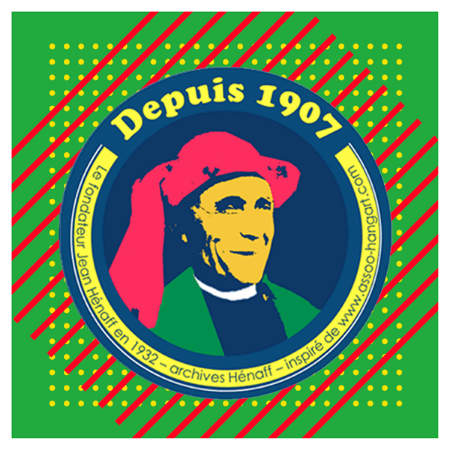 Be good 2030
The group Jean Hénaff has launched its sustainable strategy with positive impact named "Be Good 2030".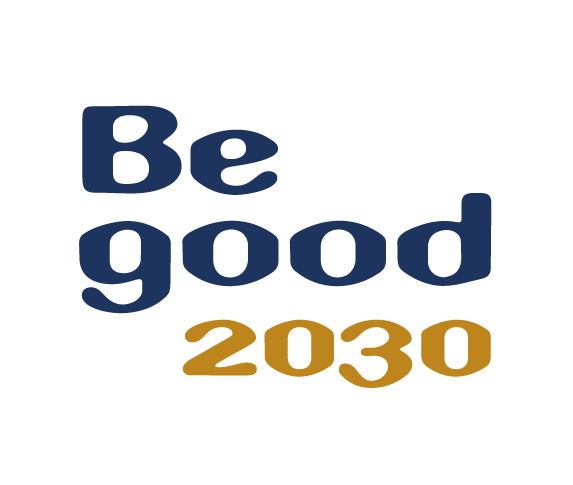 Discover Jean Hénaff CSR report 2020
The art of the french appetizer
In 2021, Jean Hénaff has launched its new range dedicated to appetizer time thanks to several tasty recipes; french exotic meat spreads, french vegetables spreads and dips, crackers, etc.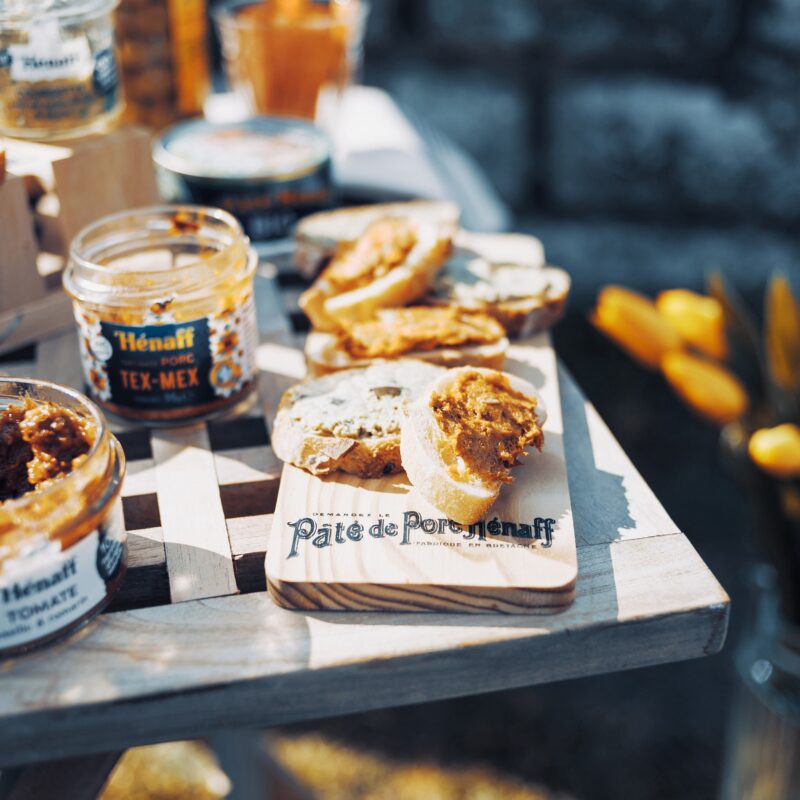 RSE Bretagne 26000
The first French CSR label that guarantees the CSR commitments.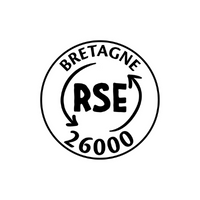 Discover our meat food products
Gonidec Company
Created by the grand-father of the actual owner in 1959 in Concarneau, Brittany, Gonidec Cannery specializes in the production of sterilized fish products. The company has built its reputation by producing handmade high-quality products.
At the cannery, sustainable development is at the heart of our preoccupations. We are loyal to our ethic and social responsibilities, such as looking after the well-being of our employees, getting our supplies from local fishermen and maintain our traditional way to transform fishes.
Our firm exports our seafood products since 10 years worldwide.
Creation of the firm
In June 1959, Jacques Gonidec and his parents have decided to create their own company. The name of the range « Les Mouettes d'Arvor » came from the name of the local founder's football club.
Third familial generation
M. Jacques Gonidec pursue the path of its family and took the direction of the manufactory.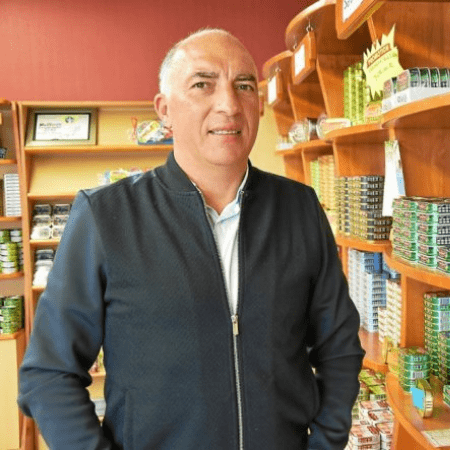 New factory still at 5 km of the coast
The firm has changed its manufacturing plant to insure top-quality of the products through new Europeans regulations and to optimize the production.
First limited editions
Quality and image take part in the feast: Jacques Gonidec creates vintage editions every year prepared with fresh sardines of the year, caught by our local fishermen. Those vintage editions are like good wine, they bonify over time.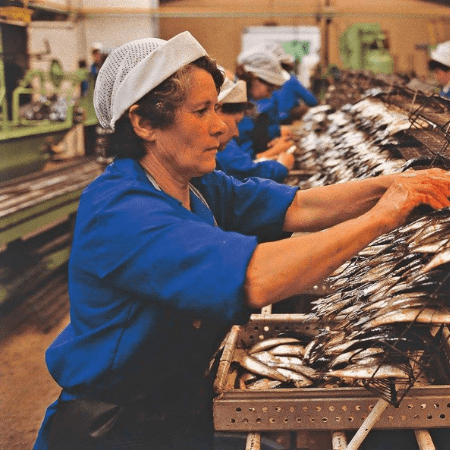 Begin of the export activity
10 years ago, Mr Gonidec participated to several export exhibitions. Nowadays, the result of its passion and determination is the presence of his seafood products in more than 13 countries including the most required countries such as China.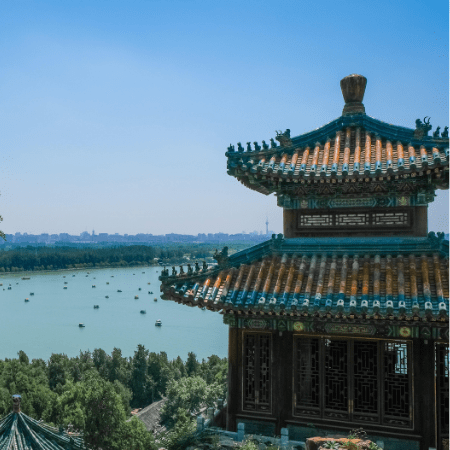 Launch its responsible fishing charter
For more than 60 years, Cannery Gonidec, a familial french seafood cannery, has been concerned about its impact on the environment and in particular, the marine ecosystem. That is why, Cannery Gonidec has launched its own responsible fishing charter.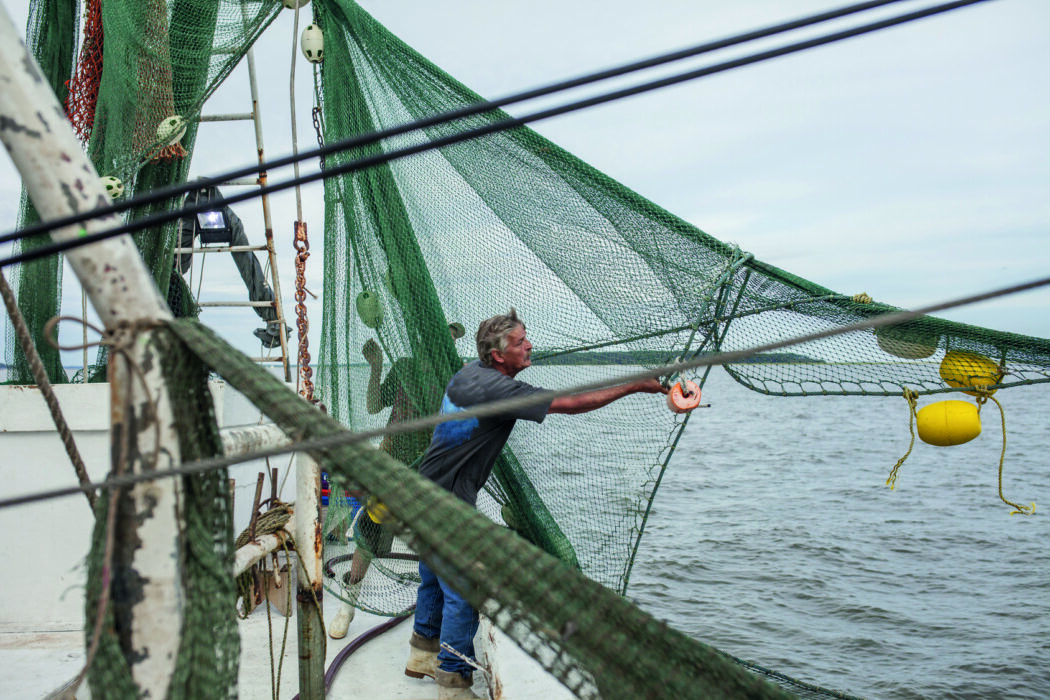 FDA accreditation for Tuna recipes
In 2020, Cannery Gonidec has received a very strict certification, the FDA accreditation for the tuna in tin cans.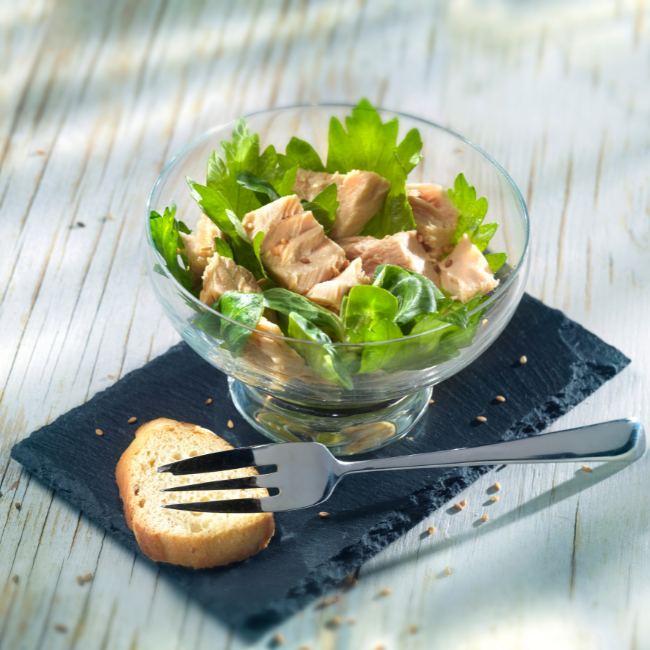 PME+ certification
Conserverie Gonidec has been certified by the french CSR certification, that highlights independent French food and non-food companies on a human scale, which invest in preserving local employment and protecting the environment.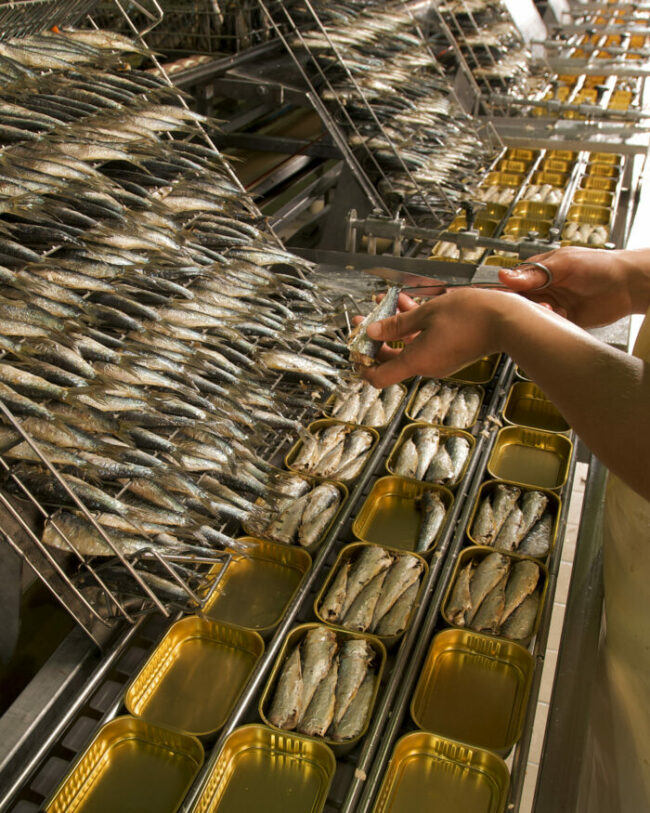 RSE Bretagne 26000
The first French CSR label that guarantees the CSR commitments.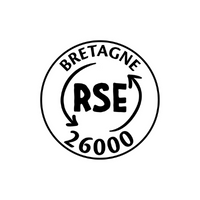 Discover our sea products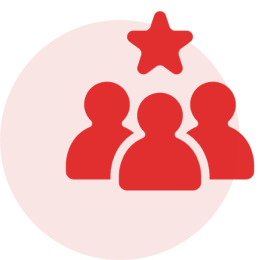 Brittany is part of Boutique de France's DNA, both companies are member of Produit en Bretagne
Jean Hénaff and Conserverie Gonidec are committed to put forward their local culture and environment in France and worldwide. "Produit en Bretagne" ("Produced in Brittany") is an associative enterprise aiming to promote the know-how of Breton companies and their products, among communications, events and its blue and yellow logo.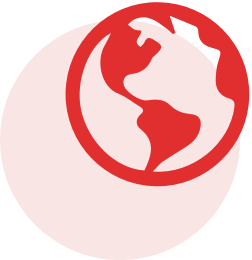 From the minds of two entrepreneurs that are CCEs (French Foreign Trade Advisors)
Jacques Gonidec, Director of Conserverie Gonidec and Loïc Hénaff, CEO of Jean Hénaff SAS are both French Foreign Trade Advisors. They are voluntarily advisors that share their professional experience for the development of French companies. They give operational advises, facilitate relationships and manage actions to promote and support the internationalization of French companies.
Documents are provided in a short delay and the most important is that the team is always dedicated to help you!
A.F.
Boutique de France offers high-quality products and a personnalised service. The team is always avalaible to answer our resquests or needs.
E.R
Boutique de France provides the best transport cost for delivery at the port! And products are well protected for export transport.
C.J
Boutique de France is the coat of arms of Brittany, France, products are Made In France and prepared thanks to local supplies. What I like the most, both companies have familial story telling!
D.L