Meat products – Producer of healthy and tasty products
Our significant commitments are part of our company's DNA. Indeed, for years, we have created many partnerships and collaborations, like with Chef Alain Ducasse and Centre National Etudes Spatiales as part of the Special Event Meals program for astronauts. All our projects have been successfully received by our partners and loyal customers that have allowed us to be awarded many times : Sustainable Factory Award 2019, Organic Innovation Award LSA 2019, Crisalide Award-Artifical Intelligence 2019, Best cans in the US 2020…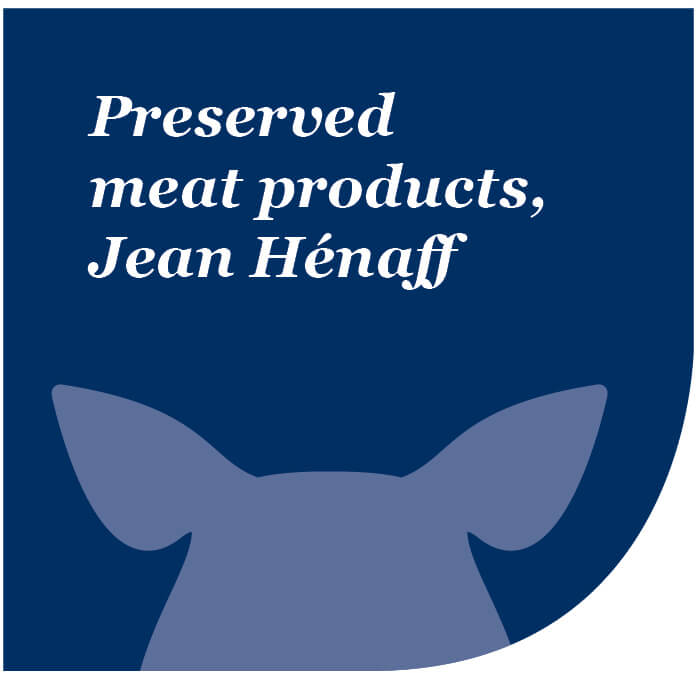 Made in France, our expertise
Boutique de France is committed to put forward high-quality food products that are Made In France and also highlight the Breton gastronomic culture.
Certification
Their know-how and expertise have allowed both companies to be granted by several certifications such as the IFS or the EPV Label, mark of recognition of French State, put in place to reward French firms for the excellence of their traditional and industrial know-how.
Gastronomie
Boutique de France is proud, in one hand, to be the coat of arms of the French tradition and in another hand, to put forward elaborated recipes.
Customer's service
In each company, teams are dedicated to offer the best of themselves through high-quality control processed and personalised services. Our teams are ambassadors of each company, they perpetuate our know-how and their dedication lead our successfully our projects.
Our products porfolio
Jean Hénaff, the founder, Corentin, Jean-Jacques and then Loïc: four Hénaff generations have successfully headed the company since 1907, all equally dedicated to ensuring the company's long-term sustainability, and also to promoting regional development and respect of the environment.rnrnIts significant production and quality commitments has allowed itself to create long-term relationship such as its 100 year of relationship with the French Navy.
Download the Henaff Brochure
All you have to do is fill out the form and we will send you the brochure.