Jean Hénaff is a french familial company created in 1907, expert in canned meat products such as pâté, terrine, spreads, etc.
Since this date, the commitments of the company to produce high-end meat food products haven't changed.
Here are some reasons why Jean Hénaff products are the best french meat canned to import.
Why should you import french canned meat products with Boutique de France?
Top reasons to import french canned meat products with Boutique de France
A significant export activity
Jean Hénaff exports its tasty and high-naturalness french canned meat products all around the world for years.
During the 70's up to the 2010's, Mrs Ginette HÉNAFF, the former export director has spent lot of time and energy to develop the brand and promote our products worldwide. Her dedication and passion have created a reliable relationship with a great network of importers and allowed the firm to fulfill specific certifications such as USDA's.
Nowadays, the french cannery is present in around 40 countries such as: the USA, Japan, Singapore, South Africa, etc., thanks to its dedicated team.
The company goes beyond borders by preparing and sterilizing canned space food for the ISS: learn more.
It is better to import french canned meat products with a positive impact
High-quality and tasty for foodies
Every day, the french cannery searches to enhance the quality of its products and its impacts on the environment.
Yet, 98% of Jean Hénaff turnover is made with products whose recipe contains more than 50% of the main ingredient. Furthermore, the company is committed to use more fresh ingredients, which represent today 62% of the raw material.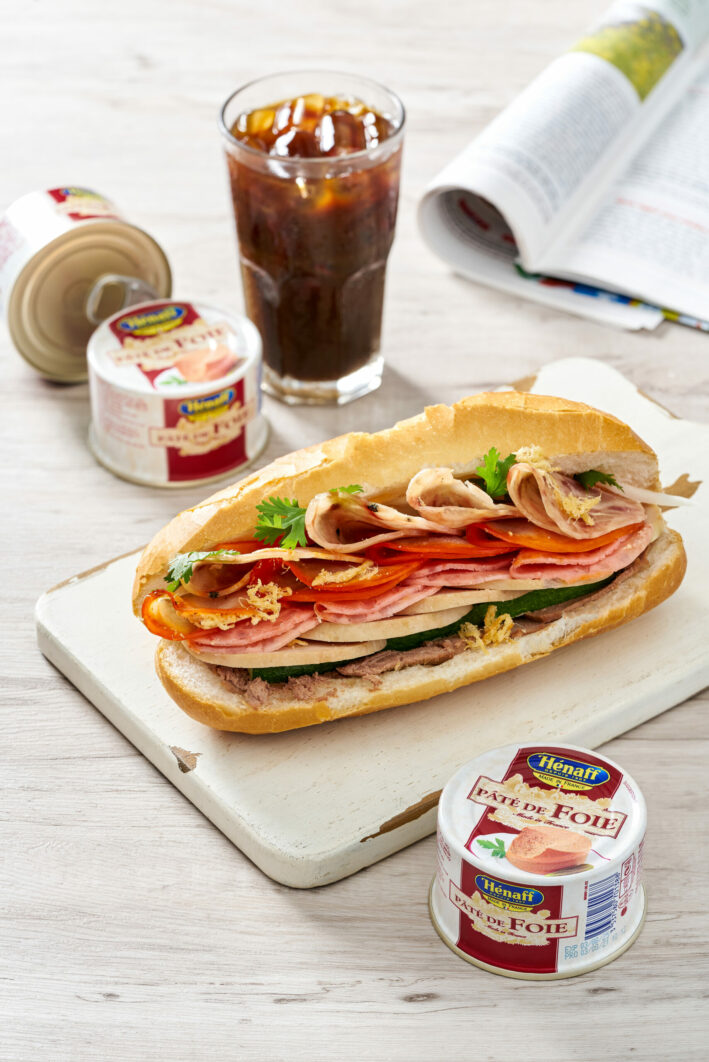 2. Healthy products: less is better
Jean Hénaff R&D team follows the same guideline for years; shorter ingredients list, better canned meat products.
The french company avoids to incorporate unknown or controversial ingredients into recipes. Precursors, from the end of the 2000s, Jean Hénaff removed nitrite salts (E250) from its pâtés. Even better, sausages provide in France, launched in 1995, have never contained additives.
3. Local sourcing
78% of all the raw materials use come from Brittany in 2019.
75% of all our packaging comes from Brittany.
90% of the meats come from Brittany, 98% from France.
The remaining 2% come from abroad because, as strange as it may seem, the company does not find it in sufficient quantity or quality in France for the beef tongue or game which represent a minority in the Hénaff product ranges.
4. The story-telling of an independent small-sized familial company
The Hénaff adventure has been a family owned company for four generations. This is the 4th generation Hénaff at the helm of the company. Loïc Hénaff, CEO, succeeded his father Jean-Jacques Hénaff, grandson of founder Jean Hénaff.
The Hénaff governance is strongly impacted by the notion of heritage, that is why it takes into account future generations and the environment in all our actions. To reach this guideline, maintaining our financial independence and keeping a human scale are pre-conditions that guarantee us freedom and flexibility. That is why, our majority shareholding is 60% family owned.
Discover all our canned meat products.