How can you put forward imported premium French food in cans or glass jars in fine food stores or supermarkets?
Imported premium French food in fine food stores
According to Grand View Research, the delicatessen market is mainly driven mainly by Europe and North America. The global delicatessen market is expanding on all continents: by 2023, we expect 5.9% growth for the North American continent and a 5.8% increase in the delicatessen market per year until 2025 for China and India.
Fine food stores are convenient because they enable to find new premium products or some, discovered during holiday abroad or in continental restaurants such as premium French seafood or meatfood in cans or glass jars.
Everything is in the showcase of french food and its arrangement
The presentation of showcase plays the first significant role in the buying process and is the perfect ally to put forward premium products. The showcase of your delicatessen shop is the first element that walkers or regular customers will see.
The showcase allows to show new products, to highlight products, to attract potential customers to come inside, to arouse the desire to buy and finally to ameliorate your brand reputation by communicating on your personality and style.
Below some recommendations to put forward imported premium french food:
That's why is it important to take care about the light. Indeed, the light allows you to highlight part of the showcase where you want customers to look. The light shows the "way'.
The product's arrangement | Reflection of your image
Outdoor :
They must be placed in a specific theme that allows to capture the attention of walkers by placing what you want the customer to see. The product's arrangement is also the perfect way to communicate about the product's brand values. Don't hesitate to do specific arrangement theme corresponding to the products that you want to offer.
2. Indoor:
Your indoor's store allows you to offer an atmosphere that reflects your image.
Once the customer has entered the point of sale, he should regain the spirit he expects by looking at the facade. The furniture must be modular for more flexibility. There are several ways to play with light (strong, subdued, colored). Music and smells could also match the spirit of your point of sale.
Shelves play a significant role in the store arrangement in term of image but most of all, in terms of storage.
Depending of your store, you can us massive wooden shelves to put forward products and also storage or use smaller and modern shelve. Nevertheless, the size of the furniture or signpost must not impact the visibility of the products on the shelves.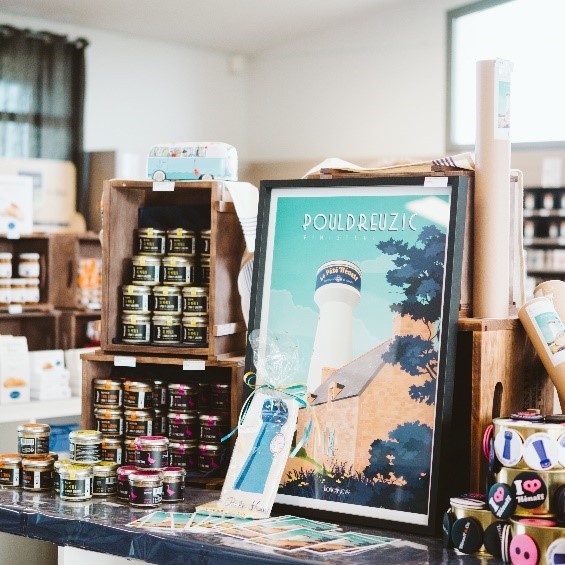 For example, in Hénaff's fine food strores chain named Hénaff&Co stores, you can find some small wooden boxes or wooden shelves.
It aims to remind former french farms link to the story telling of the company and tu put forward terroir values.
The product's arrangement is also the perfect way to communicate about the product's brand values. Don't hesitate to do specific arrangement theme corresponding to the products that you want to offer.
The renewal of the window
Finally, the third essential criterion is the renewal of the window. You must not exceed a period of 15 days with the same showcase. The dust will settle, as will the weariness of people who expect something new.
"Investing in our canned sardines is like investing in a wine cellar. Our canned sardines get better with time like a good french wine" –
M. Jacques Gonidec, CEO of Cannery Gonidec.
Imported premium French food in supermarkets
Shelves in supermarkets are definitely different compared to fine food stores, most of the time, it is more difficult to find differentiate a specific brand on a big supermarket shelve and to keep its shelve space.
Improving the brand image of imported premium french food
To reinforce the brand image of the products, we recommend you to place the same brand in the same area and to organize this area depending of the products.
For example, our french canned seafood and meatfood could be add several radius: canned food, appetizer, international food, breakfast…
Merchandising tools such as hang-tag or poster can be your best allies to put forward the products among all the substitution products.
Furthermore significant displays could be usefull to catch the customer's attention. During the Tour de France, Jean Hénaff's team has set up big displays and offers a special limited contest to win cyclist jerseys.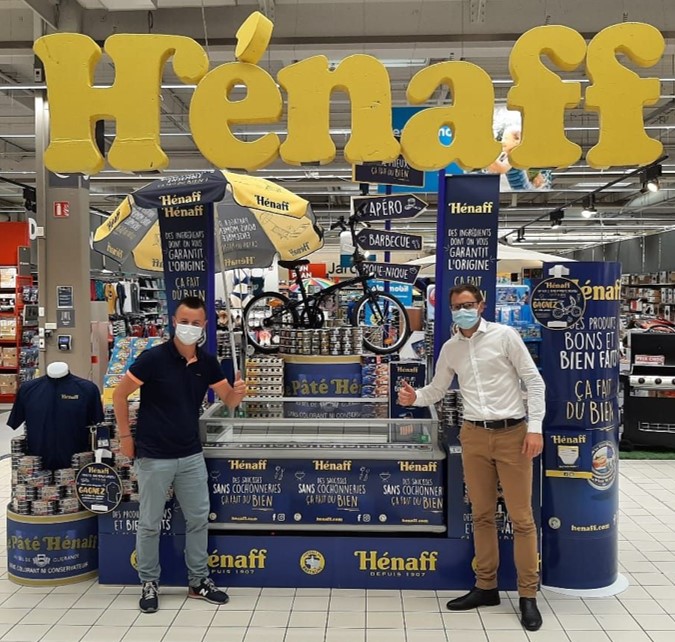 ---
Our tip to boost your sales of imported premium french food
Catch the attention of the customers at the beginning
You can place sales promotions or team's favorites at the entrance of your store to invite customers to your top-ranking products.
2. Offer complementary products
If you offer or import meat or fish spreadable, your customer will be glad to buy at the time crackers, chips, etc.
3. Build trust through communication about the story telling and values of the company
According to the results of a KPMG survey 94% of consumers indicate that it is important that brands are transparent about their manufacturing details such as ingredients, preparation process, etc.
Packaging can be use it to promote transparency. For example, Conserverie Gonidec uses to add on the bottom of the can names of the fishing boats and fishing areas.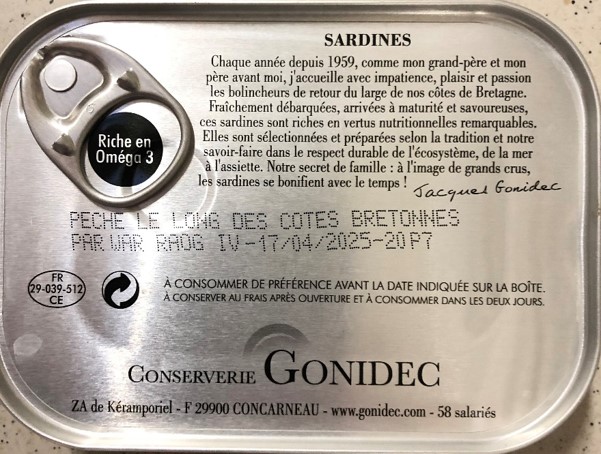 Significant role of the social network
The digital support from the manufacturers could allow to communicate about the products and their value-added on your social network. You advise you to choose short video, that are easy to watch at any time, even in public transport.
Don't hesitate to ask your team to post about their achievements in social network such as LinkedIn!
Steady customers and prospects are always glad to see news about commercial events or satisfying employee's posts.
4. Educate the customers to taste french food
Sometimes it is important to educate the customers concerning the products. For example, canned meatfood can be taste in several ways: spread on bread, cook in a soup or salad, etc.
That's is why cooking events with revisited traditional recipes made with imported french food might be useful.
5. Prepare special events
Walkers may be interest by a specific theme depending of the calendar. For example, you could prepare a special offer during the French National Day 14th July such as:
A game contest to win the best French gift basket for each purchase of two canned French pâtés or tinned sardines
A punctual discount on your French premium ranges
A fine food French cooking event such as "Classic French dishes" or "French bistro food"
A French picnic event
Boutique de France does participate to annual events ("Garden Pâté" picnic, New York) or punctual events (Breton-themed wine and food pairing at Ocabanon, May 22th 2021).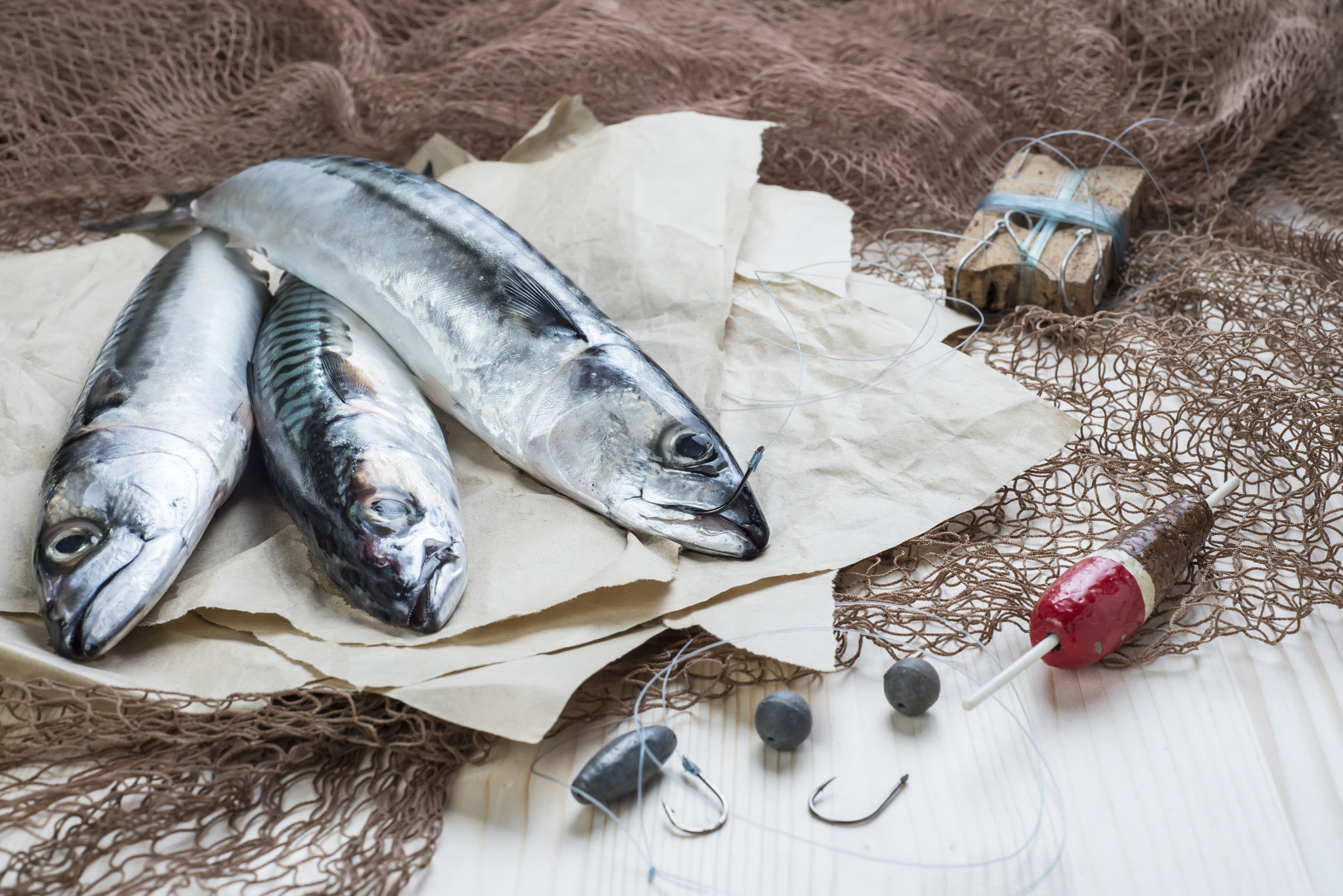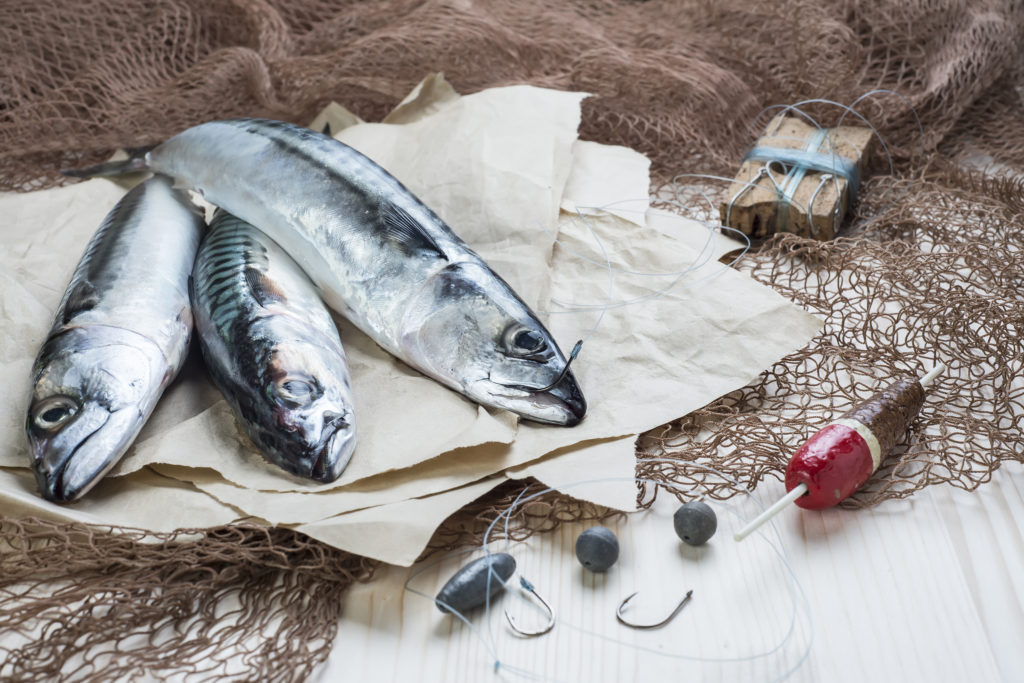 Discover our premium seafood products and our meat delicatessen.