We can found Croque Monsieur in severel country such as in the United States (under the name of grilled cheese) or even in Great Britain (with the Welsh Rabbit or Welsh Rarebit, a Welsh croque-monsieur).
Did the classic french bistro food, "Croque Monsieur" come from France?
This classic french bistro food, especially in Parisian bistros, did not come from France, it would actually have Australian origins. Aborigines of this country cooked their daily hunt by pressing it between two slices of dough over a wood fire, using a large tongs. This "toasted" preparation then appeared in Indonesia and the Pacific a few centuries later.
In 1910, the "croque-monsieur" would have been offered for the first time on the menu of a renowned french Parisian café, "Bel Âge" located on the boulevard des Capucines.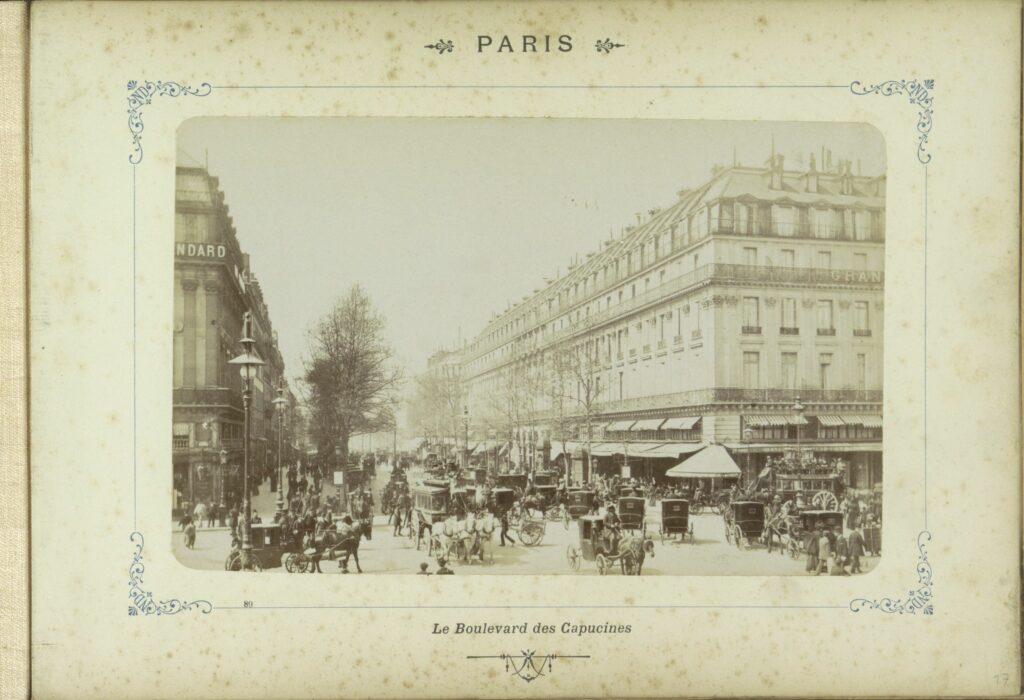 In the 90's, every French café has even added on the menu the "Croque-Poilâne". This specific grilled cheese was prepared with a famous bread made by the french backer, Lionel Poilâne
Ingredients of our revisited french bistro food / For 4 persons
1 bread
Cheese
4 eggs
Salad
Butter or milk
Salt, pepper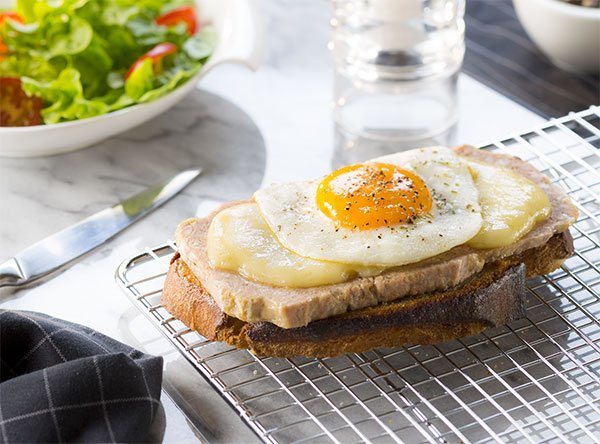 Cooking Steps of the Hénaff French "Croque Monsieur"
Butter or dip a slice of bread in milk.
Then, add two slices of Hénaff Pork Pate on the top and a slice of cheese.
Our tips: To cut slices (or cubes) of Hénaff Pork Pate, we recommend putting it in the fridge before use. The Hénaff Pork Pate is sliced ​​with a butcher's knife.
Crack an egg on the sandwich
Add some pepper and salt
Preheat the oven at 210° Celsius / 410° Fahrenheit.
Cook it 10 minutes, the perfect time to prepare the salad with a homemade vinaigrette or honey mustard sauce.
Our Hénaff pork pâté can be use to revisit dishes from all over the world.
Did you know? | French Bistro Food
In France, there is the classic french bistro food, Croque-Monsieur and also, the Croque-Madame that has an egg on the top.
The croque-monsieur recipe continues to evolve: the dish is made with Mornay or Béchamel sauce, salmon … Even fast food chains were inspired by this famous french bistro food, similar to a grilled cheese sandwich. Indeed Mc Donald offers exclusively in France Le Croque Mc Do.
Discover our classic french recipes with our french canned seafood or meatfood.