Nothing better than a traditional french picnic to being in contact with nature, enjoying the sun and last but no least, eating traditional french food!
When french style picnic becomes trendy?
The art of picnic takes its origin at the eighteenth century, when people were used to eat outside without any furniture. At the time, it was more common in the countryside:
for farmers used to take their lunches directly in their field to watch their herds
then, for the gentlefolk during hunting
The aristocracy has popularized picnics by organizing "country-style" meals.
Did you know? Louis XIV was used to do picnics at Versailles Palaces.
The golden age of the french style picnic will come later, in the nineteenth century, especially during the Republican festivals. At this time, it was possible to enjoy and to eat on magnificent royal parks and gardens, previously forbidden to the people.
What is a french style picnic?
Picnic is today a good pretext to spent a friendly time oustide in the nature by a sunny day. It allows you to enjoy the outdoors and outdoor recreation and escape the routine.
Everyone could do a picnic whether in the countryside, on the beach, in the mountains or in a more urban way in the gardens or on the banks of the quays of large cities.
During picnics, we share convivial meals that are often cold and prepared in advance.
Our tips to make the best french style picnic
Choose the right spot
Our team isn't difficult and directly choose to picnic on the Breton coasts.
2. Pick the good ingredients or products
Bread: a fresh baked baguette, farmhouse bread, etc.
Butter, if you want to go beyond butter, try to find salted butter!
Cold salad such as potatoes/tuna salad, Piedmont salad…
For those, who have a barbecue, don't hesitate to grill some sausages and to cook fresh mackerel with mustard and grilled some eggplants and red pepper slices.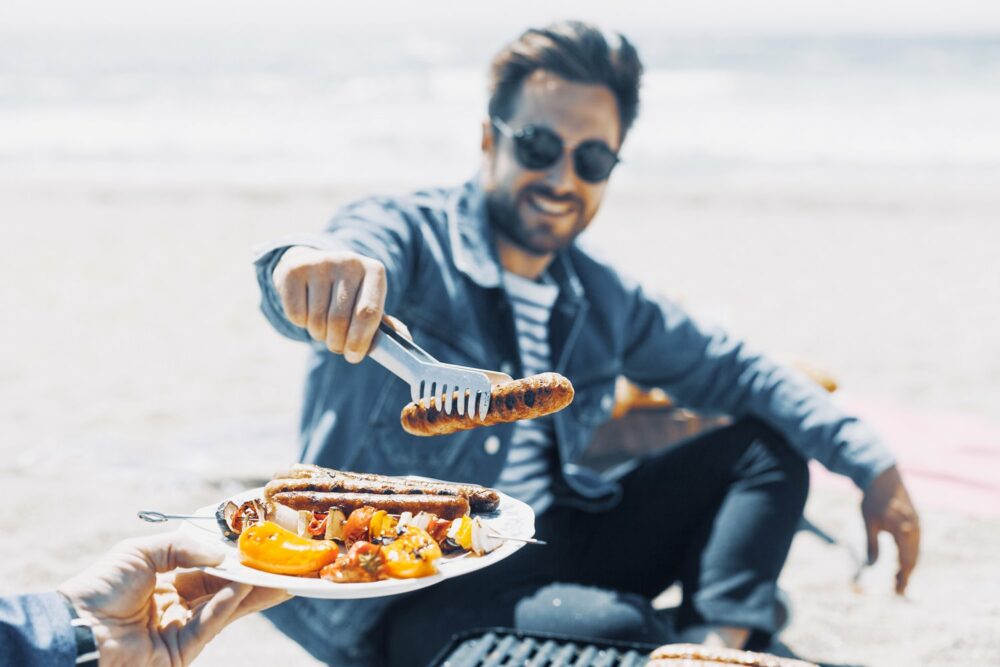 Did you know?
Jean Hénaff doesnt offer just preserved meat products, the french cannery also prepares fresh french pork sausages.
Free of coloring and preservatives, this fresh products are yet available only on the national french market due to a short BBE.
Watermelon or melon to have a fresh note
Some cheese accompanied of fresh seasonal fruits to create a sweet/salty taste
Typical french food such as cold Croque Monsieur or Quiche Lorraine.
Discover our revisited recipe of Croque Monsieur with Hénaff Pork Pâté.
Some charcuterie; ham to do some sandwiches, terrines jars to spread.
Don't forget the pickles to give a crunchy and fresh note!
Discover our traditional french terrines and rillettes in glass jars.
Vegetable such as tomatoes, radish, small carrots, etc. in raw or spread / dip.
To bring a fresh and iodized note to your picnic, we advise you to bring products made with seaweeds such Made In France Yuzu seaweed pearls or Seaweed tartars from GlobeXplore.
A good french red wine or breton cider
During the summer time, French people usually drink white wine or rosé.
In Brittany, people prefer to drink the traditional breton beverage, cider, that could be find in several flavor; traditional, farmer, fruity, soft…
3. Pick the right cuttlery
We advise you to take a classic french fork, a Georgette.
What is a Georgette? It a piece of cutlery that combines a fork, a spoon and even, a knife. It allows to grab, mix and cut food, without touching it directly with your hands.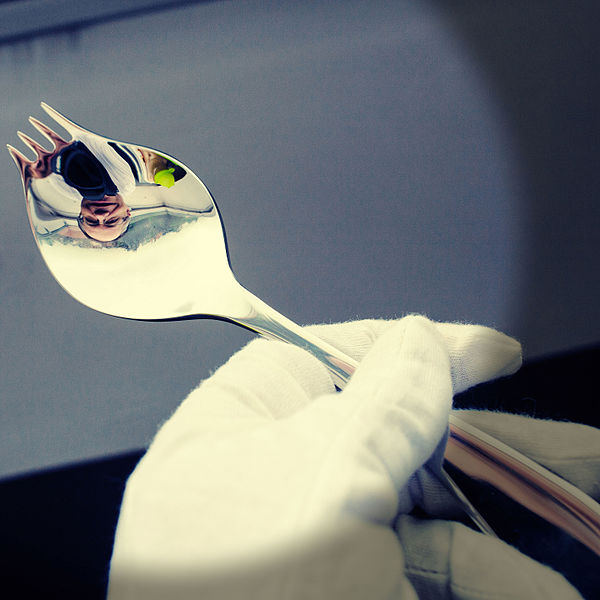 The Georgette has been popularized by several starred chefs including Alain Ducasse and Hélène Darroze.
In 2016, the Georgette become a classic cutlery in the kitchens of the Élysée Palace after being discovered by Guillaume Gomez, one former chef of the French Presidency.