The group Jean Hénaff wants to be a driving force and a key player in developing local dynamics on our territory. We participate in making Brittany stronger faced with the challenges of the future thanks to targeted actions:
opting for proximity sourcing, investing in the innovation services, actively supporting our regional culture
Carrying on being the "pilot-fish" of the Breton economy
Sustainable support by managing a responsible entrepreneurial approach
Working collaboratively with other companies is stimulating.
It forces Jean Hénaff to be aware of the external environment and enables it discovering many opportunities. The group Jean Hénaff wishes to be able to expand on a territory in favor of its companies. The french company dedicates part of its time to building relationships there. To do this, the company joins organizations that match with its DNA and its Be good 2030 strategy. That is why, Jean Hénaff is also involved in different projects, and even in the governance
of associations.
In 2020, due to the Covid-19 crisis, Hénaff actions were reduced but the group still provided assistance to several bodies with such as:
the support for the EIG Chargeurs pointe de Bretagne with the works aimed at developing the logistics pooling of its fresh products and the chairmanship by Jean-Jacques Hénaff
In 2021, Jean Hénaff wants to strengthen its links with the region's CSR players . The group has obtained the new territorial certification label Bretagne 26000 from Produit en Bretagne.
Both companies, Jean Hénaff and Conserverie Gonidec were part of the first year, first class of companies to be sent to obtain this label.
Investing in the Breton economy
The Jean Hénaff group has relationships with many Breton associations and companies. However, in 2020, due to the pandemic, it has greatly reduced its interactions with the members of our network, respecting the traffic restrictions.

Despite this obstacle, Jean Hénaff continued to develop its relationships with its partners. In 2020, its GlobeXplore subsidiary supports various associations such as Enfants de l'Océan, One Percent For the Planet and the Lorient Athletics Association.
The Jean Hénaff group also supported the Basket aux Pieds (BAP) association, this sports association entertains children in hospital with long-term illnesses and relieves them by offering a trip to discover nature and landscapes seen from the sky with virtual reality headsets. This association is led by the actor, producer and TV host Antoine Bonnefille-Roualet, an ultra-trail addict. In times of pandemic and health crisis, this sustainable support takes on its full meaning and Jean Hénaff was proud to participate, as best as it can, in making these children smile and escape their everyday life for a while.
The group Jean Hénaff got into a new adventure collaborating with Ian Fontaine, a french surfer from Plozévet, Finistère. Jean Hénaff supported a mini web-series, "I will sleep at your house" with Ian and his band of Finisterian surfers. This web series aims at supporting tourism and the attractiveness of the region, showing that even in times of health crisis when we cannot travel very far, we can go and discover our neighborhood and its little hidden treasures.
Contributing to the dynamism of the territoy
Enhancing the breton culture and history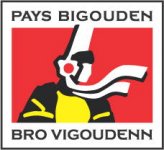 Lighthouse Petit Minou coast evening sunset , Finistère, Brittany, France
It was created in 2005 thanks to the sustainable support of a hundred or so Bigouden economic and political partners, including the Jean Hénaff company. «Adorned with traditional colors, conveying the strength and dynamism of the Pays Bigouden, this logo is now an indisputable and protected image of the territory in which we work."
Culture also mean spreaking Breton
Breton culture is promoted through its use. Loïc Hénaff has decided to continue translating our key documents into Breton. The "DNA" section (of the corporate social responsibility report) has been translated into Breton to support the Bigouden language. It may seem minor, but maintaining regular initiatives to support the transmission of the Breton language is essential.
Showing sustainable support for projects giving life to the territory
A group that supports sponsoring
The group Jean Hénaff has always supported festivals and popular celebrations. They are the life of our Breton region. Supporting such partners is necessary to ensure the existence of many events. These festivities are an opportunity to have Hénaff products tasted and to test its local offer.
In 2020, due to the Covid-19 crisis, many of the events were cancelled. Proud of its contribution to the prosperity of these convivial and festive events, Hénaff have decided to provide cans of Hénaff pork pâté with the colors of the festivals Temps Fête and the Festival Interceltique de Lorient. Thanks to sustainabble support, the organizers were able to resell the products to their various supporters.
In 2020, we couldn't travel or celebrate so we did it our own way by sending cans of Hénaff pork pâté across the Atlantic to take part in the Garden Pâté of the Breton people living in New York.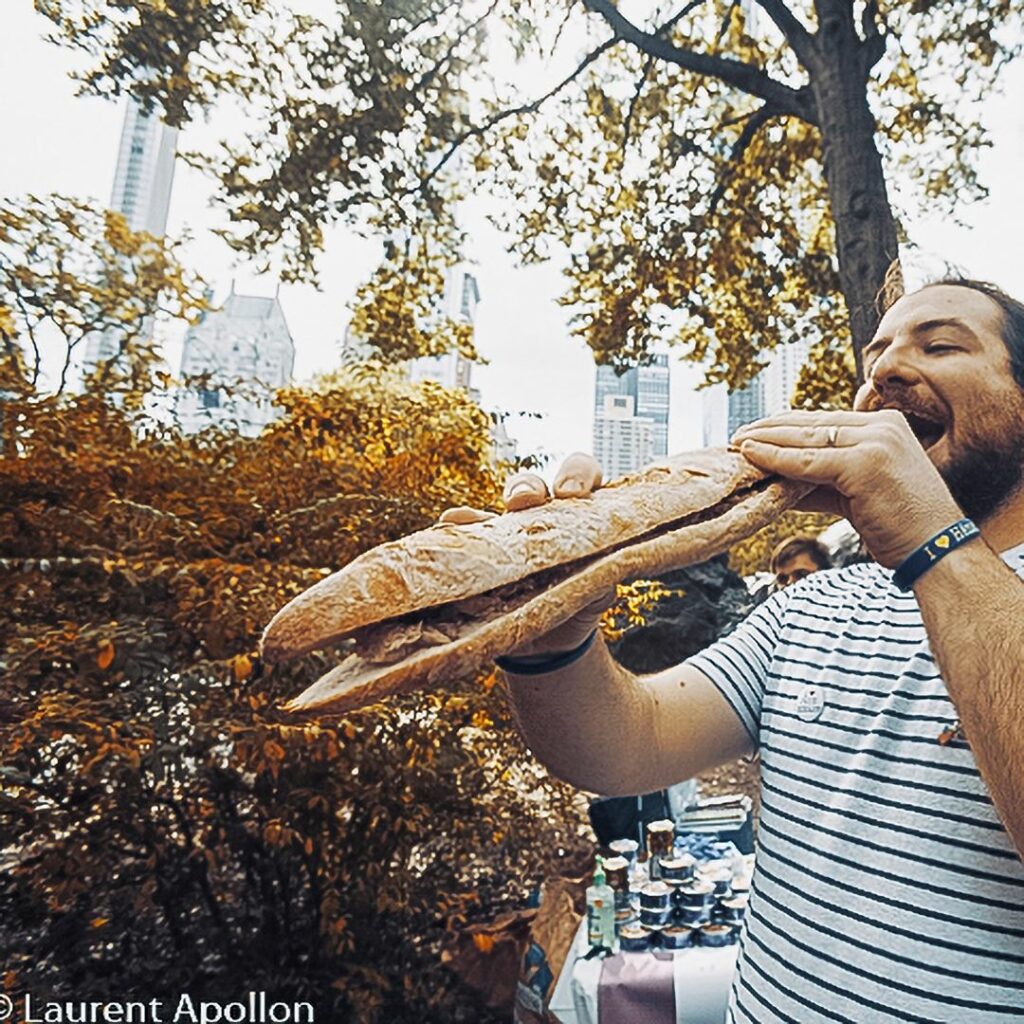 ---
Discover all Jean Hénaff sponsorship in its CSR report 2020.